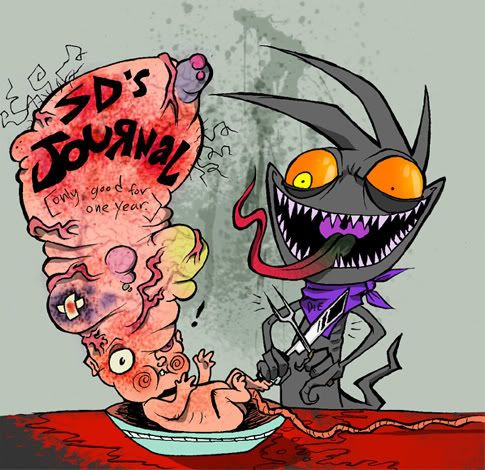 PRINTS ARE AVAILABLE! YAY!
-Each print is $15.
-Autographed prints are $18 (yeah I know, I'm lame)
Send money via paypal to immaeatyourdog@hotmail.com
I dont take money orders just yet.
Email me or note me with this specific information:
1. Which picture(s) you want.
2. Autographed or not.
3. Your address.
AVAILABLE PRINTS
Creator Vs. Creation
Saturday Night
She
I Hate
Girls
Sit Tight
Gonna
Catch Hell*
Tiliqua Rugosa*
No Chips*
*Buy all three of these prints for $25
Jillyan Skynk
Airborne Primate
Dracula and his Brides
Walk Among Us
Spirit of Hallows Eve
No Idea cover
Skairkrow
BAT
City Winter
Dorothy and Ratch
Dezzy and Dorry